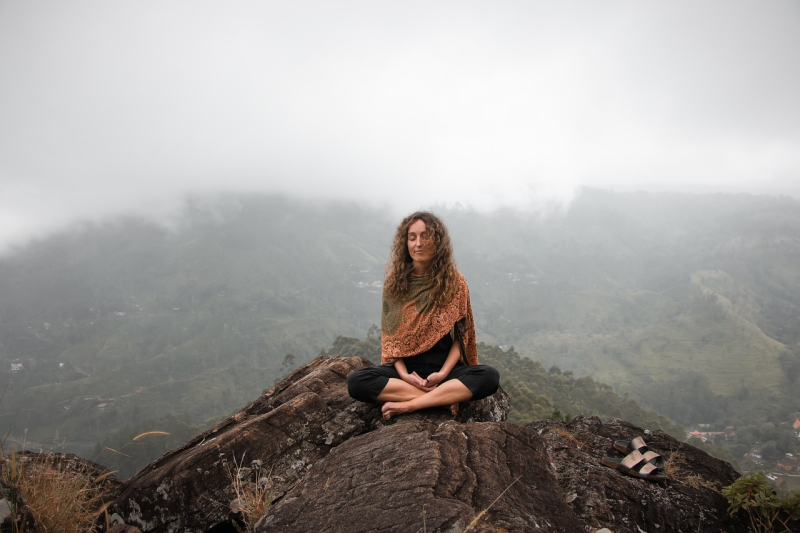 Mindfulness & Meditation (Full Series)
with Doug McDannald
$7000
Mindfulness & Meditation
Led by: Doug McDannald
Wednesdays: February 7, 14, 21, 28; March 6, 13, 20, 27
6:00-8:00pm
Studio
Registration Deadline: January 24, 2024 & 2 weeks before each subsequent class
Skill level: Beginner
Registration fee: $10/class OR $70/series
Course Description:
Part education, part experiential, and part discussion - be guided through many different aspects of mindfulness and meditation, while receiving support for whatever comes up for you along the way. Not only can this type of meditation be practiced more formally (such as a dedicated time to sit and meditate), but it can also be practiced while performing any number of daily activities. The only required tools are posture and breath, which are available to anybody, at any time. During class, we will primarily be seated. How it Works: As we attend to our posture and breath, we are able to observe the nature of our mind, body and environment with greater clarity. This clarity offers us the space to respond to everyday situations more thoughtfully and with less stress and reactivity. This effect accumulates over time, leading to more skillful responses with respect to our evolving situation or predicament. When we pause, we can observe our mind as it wanders. A wandering mind tends to automatically react to whatever external stimulus we experience. While some of these learned reactions serve us well, many of them were learned in response to situations that no longer exist, and thus, do not serve our best interest or the best interests of others in the present moment. Mindfulness and meditation offer us the opportunity to pause, interrupt our wandering mind, and create more choice in how we respond in the present moment. The results open up new and beneficial possibilities in our lives and in the lives of all the people we interact with.
About the Instructor:
Doug McDannald brings over 15 years of regular meditation practice, as well as certifications in Mindfulness Based Stress Reduction (MBSR) and Mindfulness Based Cognitive Therapy (MBCT). He has 8 years' experience coaching NCAA D1 Track & Field athletes, and 6 years' experience in healthcare within various departments at Carle Health and Christie Clinic. He received a master's degree in Exercise Science & Neuromechanics from Utah State University, and a bachelor's degree in Exercise Science from Eastern Illinois University. These experiences have contributed to Doug's passion for helping people experience mental and physical relief through the simple, highly effective practices of mindfulness.
Feb

7th

,

2024

Wed

for

8 weeks

from

6:00 - 8:00 pm
Studio Space
217-333-3287
501 Old Timber Road
Monticello, IL 61856 Get directions